PTO Pumps
Caprari PTO Pumps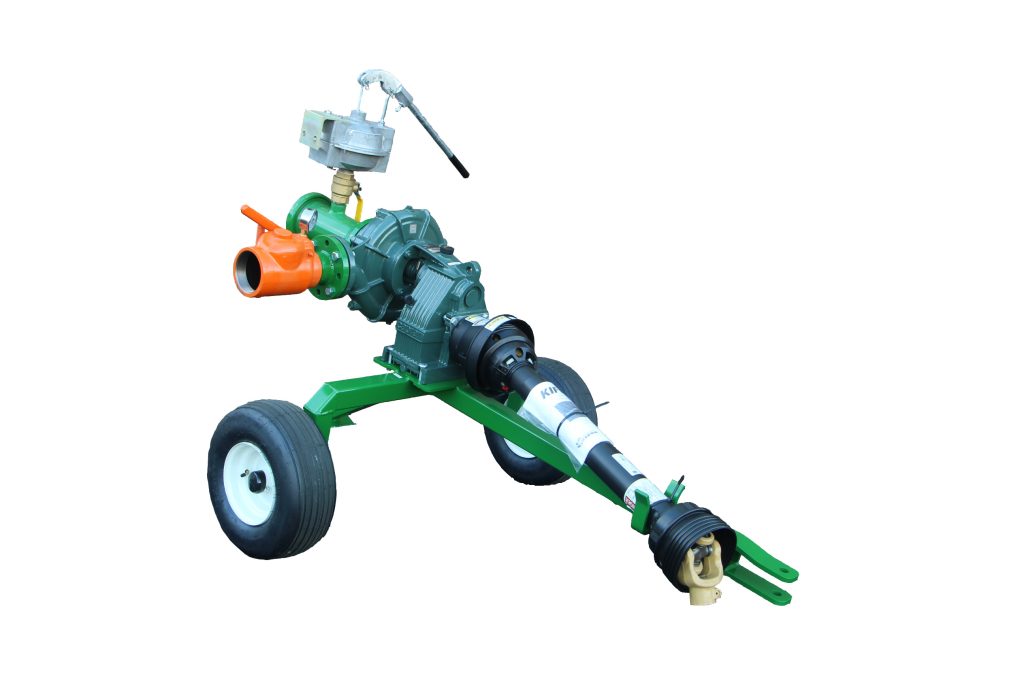 Rugged Tractor Driven Centrifugal Pumps!
Rain-Flo Caprari horizontal centrifugal PTO pumps are designed to suit all types of irrigation systems. These rugged, efficient pumps are usually supplied mounted on a two-wheeled cart making them very easy to handle. Line includes high head pumps suitable for all sizes of traveling irrigation machines.
Pumps are supplied with cart, PTO drive shaft, and weld-on companion flanges or fitted with priming valve, primer, pressure gauge, and suction adapter.
A very dependable step-up gearbox is an integral part of these well-proven pumps. The gearbox shafts are supported by heavy duty widely spaced bearings.
The box is oil lubricated and some models are also water cooled. A dipstick is used to check oil level. Cart construction is heavy duty tubular steel fitted with 16″ diameter wheels mounted on roller bearing hubs. A rear stabilizer prevents the pump from tipping backwards.